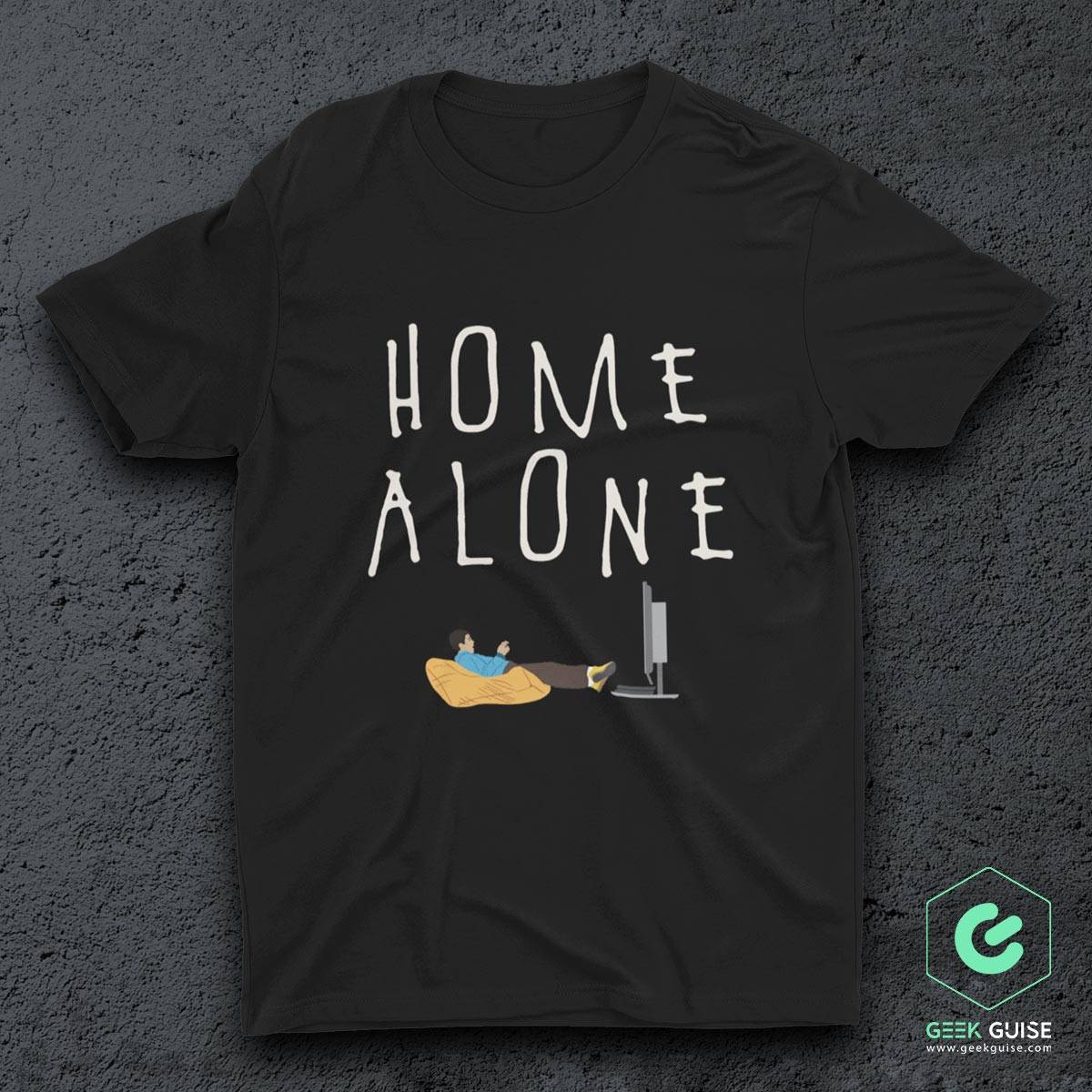 Alone, but not lonely. Is that your mantra when you're left to your own devices?
Because, well, you're not exactly alone, are you? You have Geralt of Rivia, Mario (and his brother Luigi), Cortana, Lightning, Gordon Freeman, and many others!
With a little help from gaming tech, these characters will take you on an adventure that's as wild as your imagination is willing to get.
It's no question that for some people, video game characters are as good as friends and family in real life... minus the boring uncle who starts his sentences with, "Twenty-five years ago..."
They smile, laugh, and fall in love. They experience pain and trauma. They overcome every obstacle that comes their way (monsters and Bubblainians included).
Most of all, like real-life friends, they are always there for you.
This is a premium product. It's made from 100% soft ringspun cotton, which is pre-shredded by hand. This basically means that before we even print on it, all loose fibers are removed, making the shirt feel next to nothing on your skin.
The soft cotton also makes the shirt absorb dye in a way that makes black look BLACK and red look like the cover of Arcana.
Plus, when we print, we use 7x less water than your average clothing facility. They recycle pretty much everything, too. Zero sweatshops, zero waste!
NOTE: All our shirts are true to size. So, if you usually wear a large, get large.