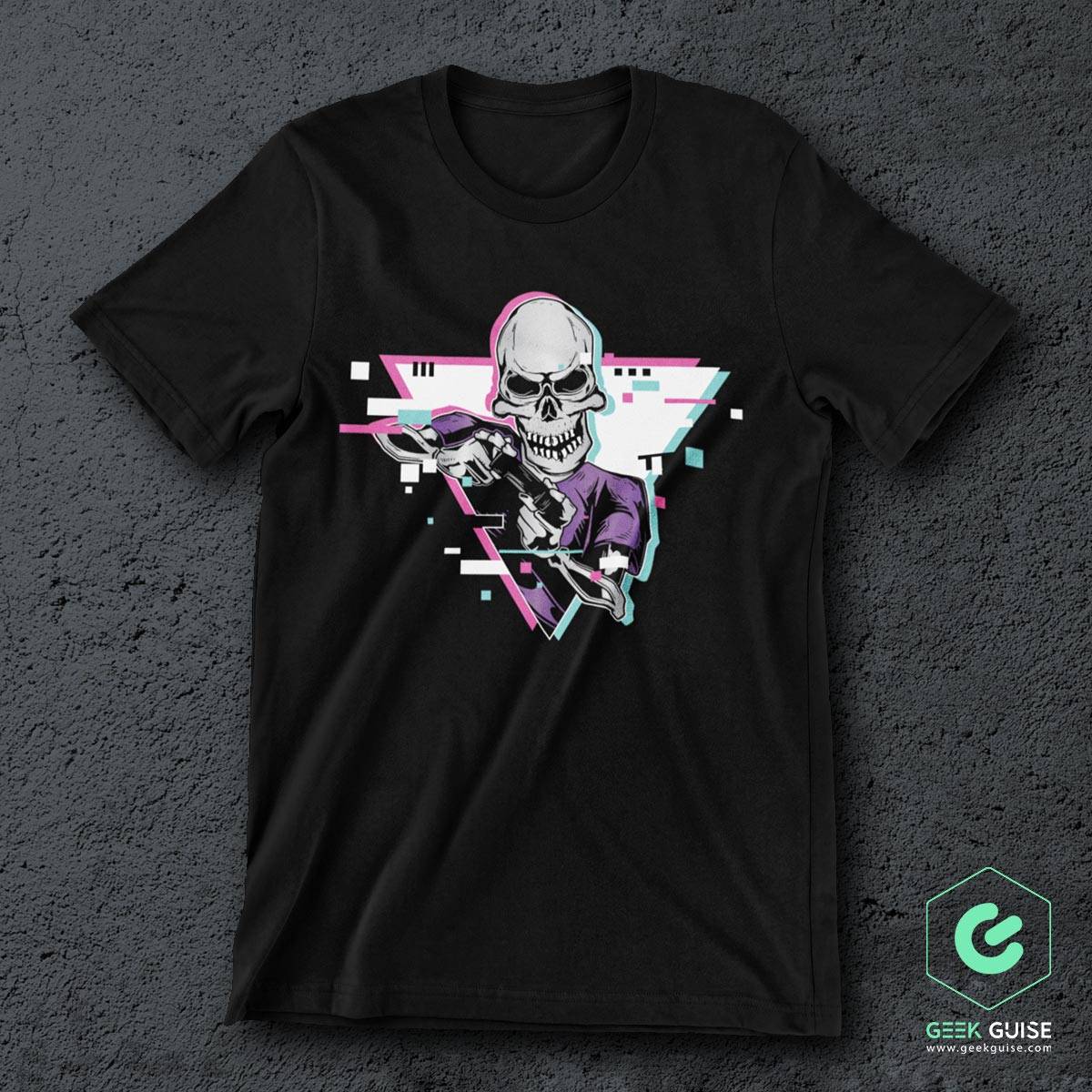 When it comes to their favorite video games, some people go all out.
A Japanese man married a hologram of the character Hatsune Miku.
Frustrated at his teammates for dragging him to a lower rank at League of Legends, a guy smashed his head right through a computer monitor.
Another player in England smashed the Xbox One of a PC store owner who beat him in FIFA 17.
And of course, you've heard of some instances where a friendly game turned into a deadly enterprise.
What about you... Are you willing to ride with your beloved game, or will you die trying? (Hopefully not the latter, though.)
This is a premium product. It's made from 100% soft ringspun cotton, which is pre-shredded by hand. This basically means that before we even print on it, all loose fibers are removed, making the shirt feel next to nothing on your skin.
The soft cotton also makes the shirt absorb dye in a way that makes black look BLACK and red look like the cover of Arcana.
Plus, when we print, we use 7x less water than your average clothing facility. They recycle pretty much everything, too. Zero sweatshops, zero waste!
NOTE: All our shirts are true to size. So, if you usually wear a large, get large.